Zagar Consulting Inc. is a unique consulting firm with a turnkey model that offers a broad range of services from site selection and start-up operations through design and operational project management. Our team has a proven track record from many years serving in such business sectors as life science, healthcare, academic, alternative energy, arena operations, technology and consumable goods.

Project Management Services
We believe you must plan the work then work the plan. Your critical projects need effective planning and expert guidance.

Lease Negotiations
Over 20 years of experience in corporate lease and real estate transactions as owner representatives.

Building & Site Selection
Right selection of building and site will reduce construction costs and improve energy conservation.

Process Engineering Support & Services
Our team provides best in class Process Development services and expertise in GMP process and facility design.

Preconstruction Services
Zagar Consulting Inc. is proficient at pre-design services at the earliest stage of real estate search.

Construction Managment Services
We offer the turnkey management of construction services as owner representative.

Facility Start-up and Commissioning Management
Facility Start-up and Commissioning range in all sizes of projects and complexity.

FDA Readiness
Our team provides best in class Process Development services and expertise in GMP process and facility design.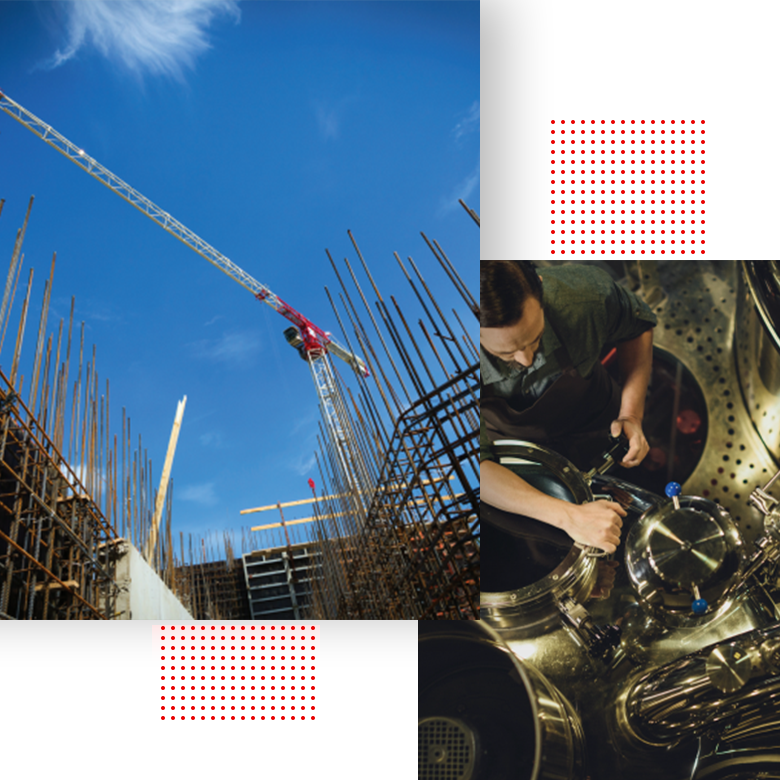 Gordon Zagar has over twenty five years combined experience in facilities operations, real estate optimization and project management; holding previous positions such as, Director of Facilities, and Director of Operations and Bio/Pharma Projects.
Explore some of our projects which we have fulfilled over the last 10 years. Our motto is Customer Satisfaction.
Zagar Consulting are managers of the entire construction process. They are professional, prepared, organized, resourceful and keep all team members accountable. They really add value in driving a project home.
Regardless what company I've been with over the last few years, Gordon and Zagar Consulting have been my go to for PM/CM needs. I'm happy to have him as a strategic partner who I can trust with my real estate and he's been a great culture fit for all the teams I've worked on small and large projects with him. Gordon provides thoughtful, smart and when needed, constructive feedback about challenges and opportunities within a project so you know you are making the most informed decision. I'd highly recommend Zagar Consulting if you're looking for a facilities partner and appreciate an enthusiastic approach!
Zagar Consulting is a development/project management resource that I use frequently. Gordon Zagar is the ultimate problem solver who I use to review potential construction related issues and always come away with guidance. If hired as your project manager or consultant you always come away satisfied and better for it.
Zagar Consulting…I don't think you can talk about life Science without talking about Gordon Zagar and his consulting firm.  He has made a name for himself in this industry.  His thought leadership and service goes above and beyond what his clients ask of him.  Gordon looks at how he can be of value to anyone who crosses his path. Working with him is always a pleasure.
"We are what we repeatedly do. Excellence, then, is not an act, but a habit" Aristotle
Explore our latest news and articles as what we are upto. We have many future plans which helps you in your business management.
January 4, 2021

With over 30 years of combined experience in life science, agriculture, medical device and food technologies, we believe that we...

Read More
Have any project in mind?
Do you have anything that we can help you with? Don't be shy. whether it's a small or big it doesn't matter we are here to help you.